How to use
● make a call
The user only needs to go to the business hall to apply for a mobile phone card, insert the mobile phone card into the card tray, then insert the card tray into the phone card slot, lift the microphone, enter the number to be dialed, and press the ok key to dial out. (Please confirm the direction of the card, and insert the chip upwards.)
● end the call
1. When off-hook to talk, hang up to end the call.
2. During a hands-free call, press the hands-free key to end the call.
● switch machine
1. Power on: Press and hold the [ON/OFF] key, the phone will ring the boot bell, and the screen will be bright, and the phone will automatically search for the network. After entering the standby state, you can use the services provided by the phone.
2. Power off: In standby state, long press [ON/OFF], the display screen will be off, and the phone will be turned off.
Phone application
Stations, campuses, docks, airports, scenic spots, squares, shopping malls, residential properties, municipal engineering, regulatory complaints, convenience services, hospitals, vehicle management offices and other places.




Phone Feature Highlights
√ External card, support hot swap.
√ Support Unicom/Mobile supports 2G, 3G, 4G, Telecom supports 4G and needs to open volte.
√ Adjustable functions inside the phone: volume settings, display settings, disable time, prohibited numbers, maximum call duration, network lock and card lock, password settings





The main parameters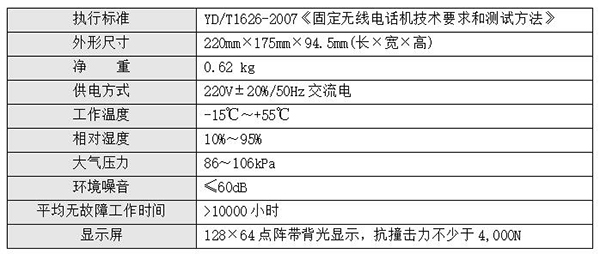 Phone structure diagram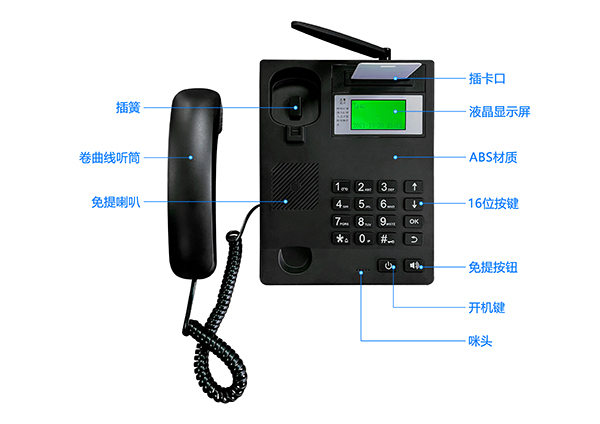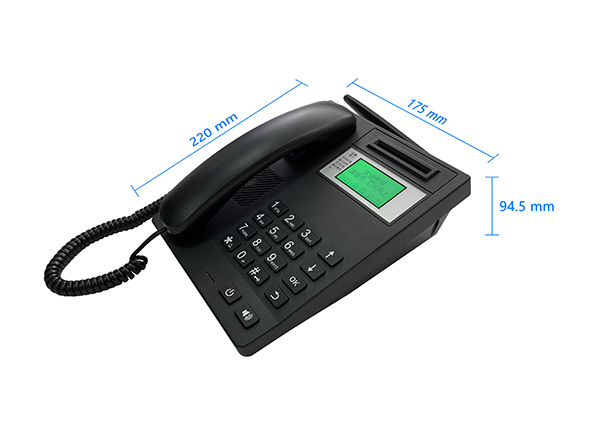 Cato Display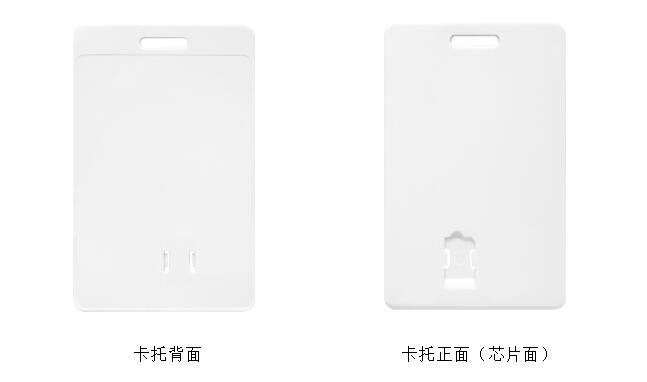 | | |
| --- | --- |
| Cato size | 86mm x 54mm x 1mm (LxWxD) |
| Cato material | ABS |
| sticker size | 51.8mm x 75.2mm (LxW) |
| Personalization | Customizable stickers on the back of the tray |
● Support mobile Unicom SIM card inserting large card public telephone
● Support telecommunications UIM card to insert large card campus phone
● Support RFID-SIM two-in-one use
● Card tray can carry 13.56M, or 125K, M1 card and ID card use, campus card system
Cato physical display
Product Packaging Specifications
Specifications: 1 set/box
Gross weight: 1KG
Net weight: 0.6 KG
Packaging cartons